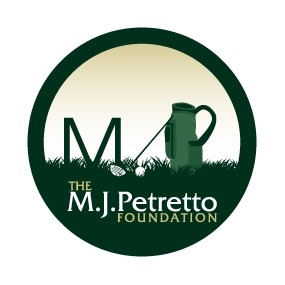 The M.J. Petretto Foundation
In 2009, M.J. Petretto established the M.J. Petretto Foundation Inc, a not-for-profit 501(c) (3) organization primarily supported by donations.  Its mission is to help fund local organizations that support education, health and quality of life to build stronger Connecticut communities.
Inspiring MJ's dream to create a permanent source of community funding was the near fatal auto accident that left her nephew Jesse unsure he would ever walk again. Thanks to family, friends and intensive rehabilitation received from Gaylord Specialty Healthcare in Wallingford, Connecticut, Jesse is walking again and helping to raise community awareness about the needs of spinal cord injury patients. Each year our gift will assure the continuing excellence of their special program.
We are proud to announce that again this year the tournament will benefit Parkinson's disease organizations that provide support and programs for patients. This donation is inspired by Linda Remington's father Ray Przygocki, who lived with Parkinson's.  It is the support and education from local programs such as VNA Community Healthcare's Parkinson's exercise classes and caregiver support group, and the Connecticut Parkinson's Working Group (CPWG) that helps individuals cope with PD with grace, persistence and a touch of humor. There is hope a time will come very soon when there will be a cure for Parkinson's disease and other neurodegenerative diseases.
Also, this year we are proud to announce the tournament will benefit the Shoreline Arts Alliance located in Guilford, Connecticut as well as the Guilford A Better Chance – ABC House.
The M.J. Petretto Foundation is proud to have raised $110,000 in donations for the charities we support.   
More than110 golfers competed last year in the June 8, 2015 6th Annual M.J. Petretto Foundation Golf Classic at 
the Clinton Country Club, Clinton, CT. While the primary objective of the event was to raise money for the Spinal Cord Injury Program at Gaylord Specialty Care, the beautiful day, elegant club, delicious and plentiful food, fabulous auction and raffle items assured a day of fun, laughter and purpose. 
THANK YOU!
We couldn't do this each year without our generous sponsors: Lincoln Financial Group, Retirement Planning Group, Bob's Discount Furniture, Healthwise Family Care Network, Prudential Annuities, Chris Cote's Golf Shop, Honda of Danbury - Hole in One Sponsor, Golfer's Warehouse, Country Paint and Hardware, rehab Concepts, Nicola Yester & Company PC, Stateline Senior Services, LLC, Ohio National Financial Services, Durham Family Eye Care, Brenner, Saltzma & Wallman PC, Sterling Tax Advisory, Ray Przygocki Family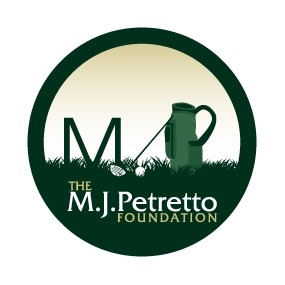 SAVE THE DATE!
June 13, 2016 - The 7th Annual M.J. Petretto Foundation Golf
Classic
Once again golfers and guests will enjoy the course, food and facilities at the beautiful and private Clinton Country Club, Clinton, CT. Register your foursome early.  Fees:  $220 per person - Entry fee includes: Green Fees, Golf Cart, Refreshments, Buffet Lunch, Awards, Prizes, Happy Hour Hors d'oeurvres and Dinner. 
Happy Hour and Dinner only - $50, Singles welcome! Silent and Live Auction and Raffles.
  It is an extraordinary day complete with extraordinary charity.  We can only accommodate 25 foursomes.
MJ Petretto Foundation is not affiliated with Innovation Partners, LLC.